Wednesday, September 2, 2020 -
Location:
YouTube Livestream
Speaker: Mark Papermaster AMD
Mark Papermaster is an industry veteran, personally witnessing much change and innovation throughout his high-tech career that spans more than 35 years. A UT grad, Mark worked with some of the most influential people in the industry. He led major engineering development programs like IBM computing technology, Apple iPhone and iPod, and most recently, AMD's "Zen" core initiative that produced industry-leading CPUs. He believes we are now at an inflection point where computer applications need exponentially more performance, and this in turn is driving the need for ever more innovation. His talk will cover where he and his team are focused, and his experiences in solving tough problems in a way that is both fun and innovative.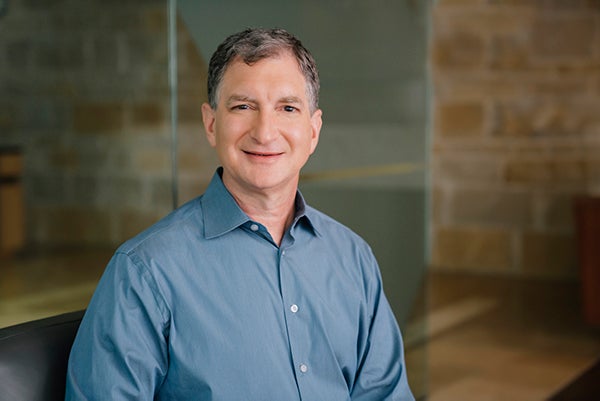 Bio
Mark Papermaster is Chief Technology Officer and Executive Vice President of Technology and Engineering at AMD and is responsible for corporate technical direction, product development including system-on-chip (SOC) methodology, microprocessor design, I/O and memory and advanced research. He led the re-design of engineering processes at AMD and the development of the award-winning "Zen" high-performance x86 CPU family, high-performance GPUs and the company's modular design approach, Infinity Fabric. He also oversees Information Technology that delivers AMD's compute infrastructure and services.
His more than 35 years of engineering experience includes significant leadership roles managing the development of a wide range of products, from microprocessors to mobile devices and high-performance servers. Before joining AMD in October 2011 as Chief Technology Officer and Senior Vice President, Papermaster was the leader of Cisco's Silicon Engineering Group, the organization responsible for silicon strategy, architecture, and development for the company's switching and routing businesses. He served as Apple Senior Vice President of Devices Hardware Engineering, where he was responsible for iPod and iPhone hardware development. He also held a number of senior leadership positions at IBM overseeing development of the company's key microprocessor and server technologies.
Papermaster received his bachelor's degree from the University of Texas at Austin and master's degree from the University of Vermont, both in Electrical Engineering. He is a long-term member of the University of Texas Cockrell School of Engineering Advisory Board, Olin College Presidents Council and the Juvenile Diabetes Research Foundation. Most recently, he was appointed to the CTO Forum Advisory Board and IEEE Industry Advisory Board.