This yearlong series of workshops and mentoring activities for sophomores, juniors and seniors is aimed at providing mentoring and support for undergraduates interested in graduate education. Attendees include Texas ECE and non-UT undergraduate students from across the state of Texas including other HBCUs, and HSIs, and teaching colleges from partner institutions. The professional development workshops will provide the support and self-efficacy tools that students may find useful to move forward from undergraduate to graduate school, while involved in summer undergraduate research in the process. The program will help ensure that students of all backgrounds are represented in the next generation of graduate researchers, leaders, and role models in ECE.
Research Topics 
ECE Next offers a wide range of research projects that coincide with our 8 research tracks. Please click here to see our current research offerings.
Summer Research Prep Workshop
Current undergraduate Juniors studying ECE or related disciplines are invited to participate in this workshop. Participants will have the opportunity to:
Identify paths forward from an undergraduate ECE degree
Find out more about research (what it is, how it's done, and what opportunities are available)
Connect with current ECE graduate students, faculty researchers, and labs
Identify an ECE research direction or topic of interest
Seniors Next Grad School Prep Workshop
Current undergraduate students studying ECE or related disciplines, especially students from groups historically under-represented in the discipline, are invited to participate in this workshop. Participants will have the opportunity to:
Deepen understanding of the possibilities of graduate school for their career path
Demystify the graduate application process, including funding options
Work on their grad school application materials
Leave the workshop with a guide on navigating the admission process and deciding among multiple offers
Summer Research Experience
Over the course of the program participants will have the opportunity to:
Work with ECE faculty on a graduate level research project
Participate in professional development workshops and lunch & learns
Present research project at summer poster session
Interact with industry sponsors
Program inclusive of a stipend, on-campus housing, and dining card
Program Information
Program Timeline
February 15: Application Deadline
March: Summer Research Prep Workshop & Research Project Match (Summer Research Experience for Undergraduates)
May 28 – July 26: Summer Research Experience & Project Mentoring
September: Seniors Next Grad School Prep Workshop & Info Session for new applicants
Program Advising Sessions and Info Session
Eligibility and Requirements to Apply
No minimum GPA requirement, rather a wholistic review of the applicants
For the Summer Research Experience you must be available for entire 5-week period
Statement of Purpose (One typed paged describing the student's interest in the research experience for undergraduate program)
Resume, including the name and contact details of one faculty reference
Unofficial transcripts
Underrepresented students and female candidates are strongly encouraged to apply
How to Apply
Have questions? Check out our FAQ page.
Application deadline for the new academic year cohort is February 15. Applications will continue to be accepted on a rolling basis after the deadline.
ECE Next Program Directors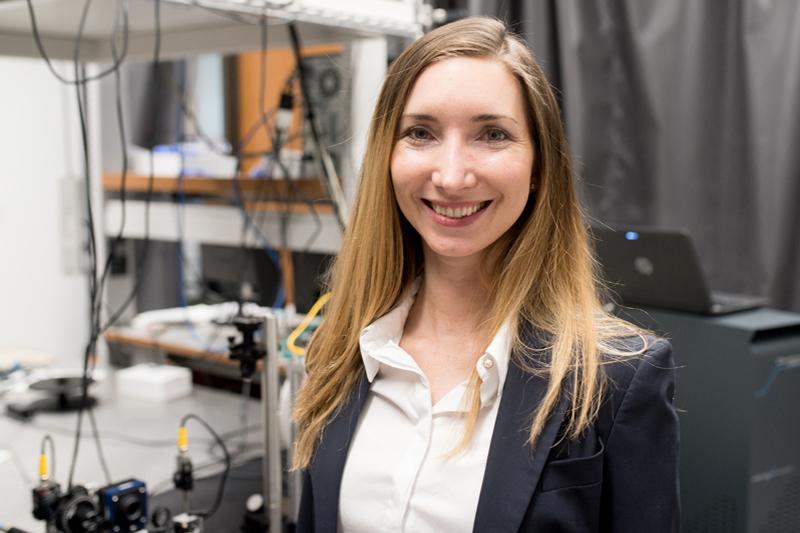 Prof. Jean Anne Incorvia
incorvia@austin.utexas.edu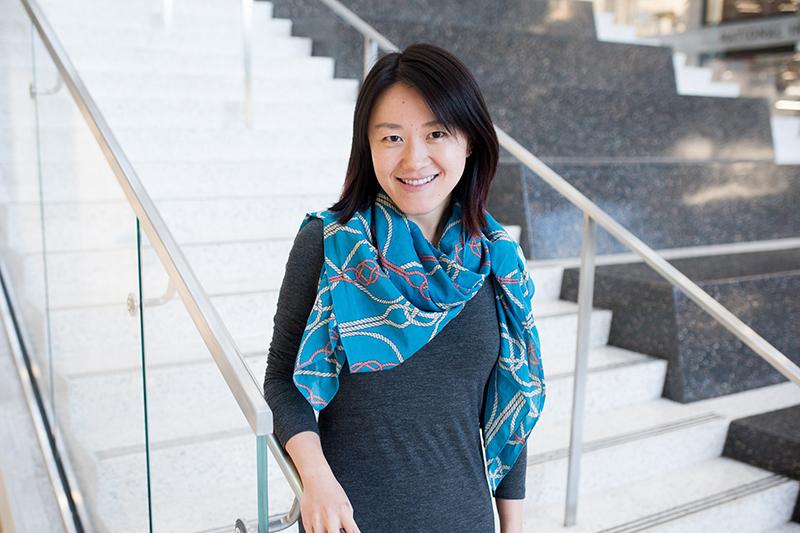 Prof. Hao Zhu
haozhu@utexas.edu
Contact Us
For more information, contact Abigail Garza, Student Program Coordinator.
Partnership
For more information about becoming involved as an ECE Next corporate partner, please visit Corporate Partners webpage.